We are excited for Jessica Sirota, University of Maryland, who will be hitting the road for us in the fall. We can't wait to see what adventures the coming year brings!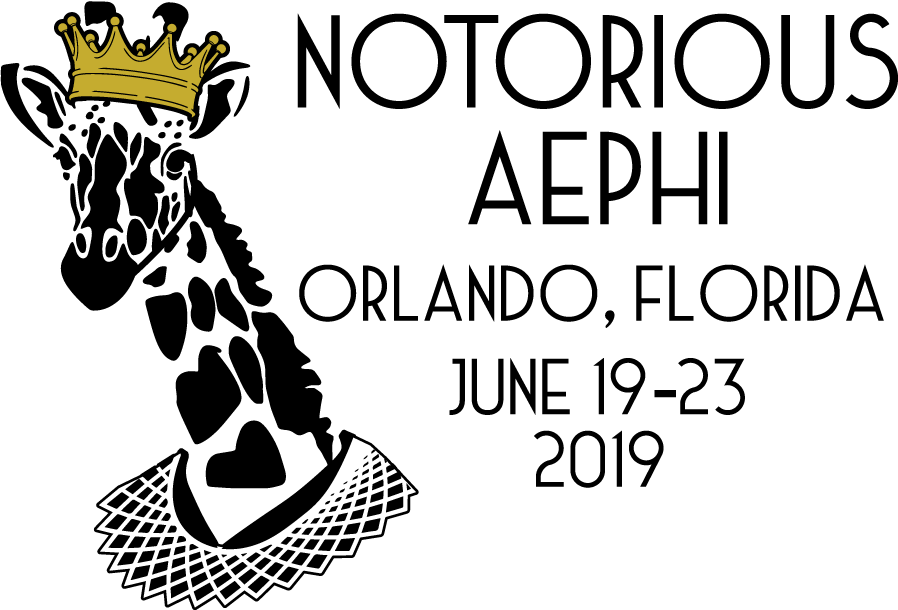 We can't wait for sisters from Atlantic to Pacific to gather in Orlando, Florida for our 2019 Convention. For information on registering, email nationaloffice@aephi.org.
The 2019-2021 Slate has been announced for National Council. See the entire list here. Congratulations to all!
Presidents from Atlantic to Pacific gathered in Chevy Chase, MD for a weekend of learning and growth as they take on their new roles.
2018 Founders' day challenge
It's time for the AEPhi Founders' Day Challenge 2018 to begin. Please give at www.aephi.org/founders. Thanks to 60 generous donors every FIRST TIME gift of $19.09 or more, up to 109 new donors, will become a gift of $112.48. Don't you want to help this be a record year! #FDC18
May 5779, and the 2018-2019 academic year, be one of health, happiness and prosperity.
GreekYearbook Photos Summer Leadership 2018
Thanks to GreekYearbook for being our official convention photography company. All photos from convention can be found online. GreekYearbook provides the best in sorority and fraternity composite, bid day, and convention photography for thousands of sorority and fraternity members across the United States and Canada.
Summer Leadership in Dallas!
Sisters from Atlantic to Pacific joined in Dallas for a weekend of leadership and fun. The focus of this year's program was new member education. From bid day to initiation, we know we truly are in a league of our own!
Alpha Epsilon Phi joins Zeta Beta Tau, Sigma Alpha Mu, and Sigma Delta Tau in being awarded the Laurel Wreath Award for the December 2017 Summit Against Hate.
New Senior Chapter Consultant
Zoë Smith is moving into a Senior Chapter Consultant role for the coming 2018-2019 academic year! Zoë will be working on special projects and helping chapters from Atlantic to Pacific. Congratulations, Zoë!
AEPhi announces three Traveling Educational Consultants hitting the road this fall. Stephanie Blitzer, Abigail Ross, and Delaney Becker will be visiting chapters from Atlantic to Pacific to help strengthen and grow our sorority. Good luck on the road!
AEPhi's Newest Colony at Arizona State University
We are so excited that Alpha Epsilon Phi has been invited to colonize at Arizona State University. We look forward to having the members of JSisters join our sisterhood!
We had our newly elected presidents come together in Washington, DC to work on leadership and their role. It was a weekend filled with fun and sisterhood!